Every classroom deserves a teacher
Our team's goal is to connect reliable, high-quality substitute teachers with the schools and students that need them.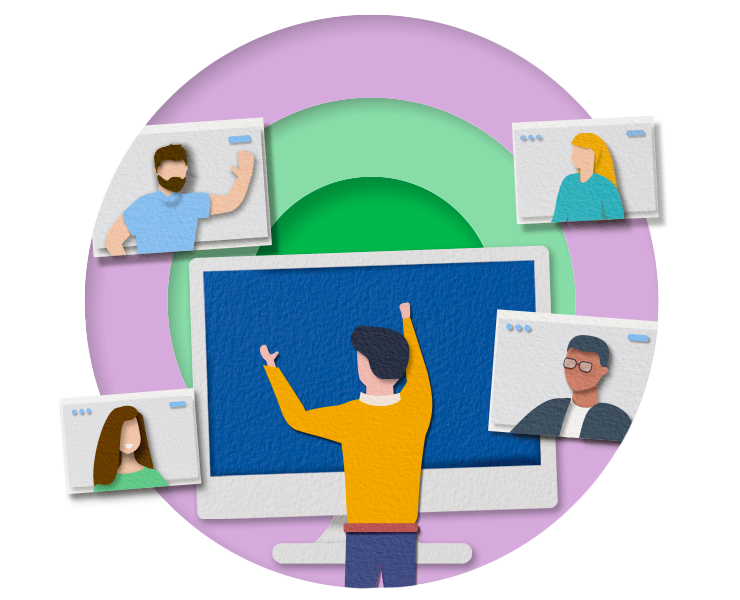 Improving how schools and subs connect
We believe in the power of technology to improve the way that people work together and to address tough, human problems – like classroom vacancies caused by the teacher shortage.
Our team of technology, business, and education experts focuses on building innovative ways to make it easier to match substitute teachers with schools.
Swing does the hard work for you
Say goodbye to the complicated processes of the past. With Swing, it's easy to become a sub and respond to requests. And it's easy to request a sub and fill absences. Working with Swing will be the simplest part of your day.
The best place to be a sub
Teach on your terms with flexible opportunities to work and technology designed with you in mind. Choose any assignment at any time from anywhere.
The easiest way to get classes covered
Swing matches schools with a substitute teacher in seconds. Your requests will be sent to the right substitutes within our vetted pool of qualified subs.
A trusted partner in K-12 education
Since 2015, our online marketplace has helped pair thousands of schools with substitute teachers to help millions of students.
Our Values
Deliver wow to schools and subs

We genuinely care about schools and substitute teachers. We go above and beyond to anticipate their needs, exceed their expectations, and make their lives better.

Be curious

We are curious. This curiosity drives us to question the status quo, to create innovative solutions, to constantly improve, and to bring urgency to how we prioritize our work.

Win as a team

We're committed to working together and holding ourselves and each other accountable. We are stronger as a team than as individuals. We do what it takes to get the job done.

Live Diversity, Equity and Inclusion

We embrace a culture where DEI thrives. We value our differences, and we cultivate a diverse team with diverse perspectives that reflect the communities we serve.
Founders
Co-Founder & CEO
Mike Teng
Mike's love of innovation and passion for education guides our team, much like it did when he served as the Director of Technology at Rocketship Education.
Co-Founder & CTO
Oz Feng
Oz works to create software that makes it easy for schools to fill vacancies with qualified substitute teachers.
Co-Founder & COO
Asha Visweswaran
Asha focuses on understanding the challenges our school partners face and how we can work together to address them.
The Board
Board Member
Laura Melahn
Board Member
Brigette Lau
Board Member
Steve Kupfer